Outlets: BRO Extension & repair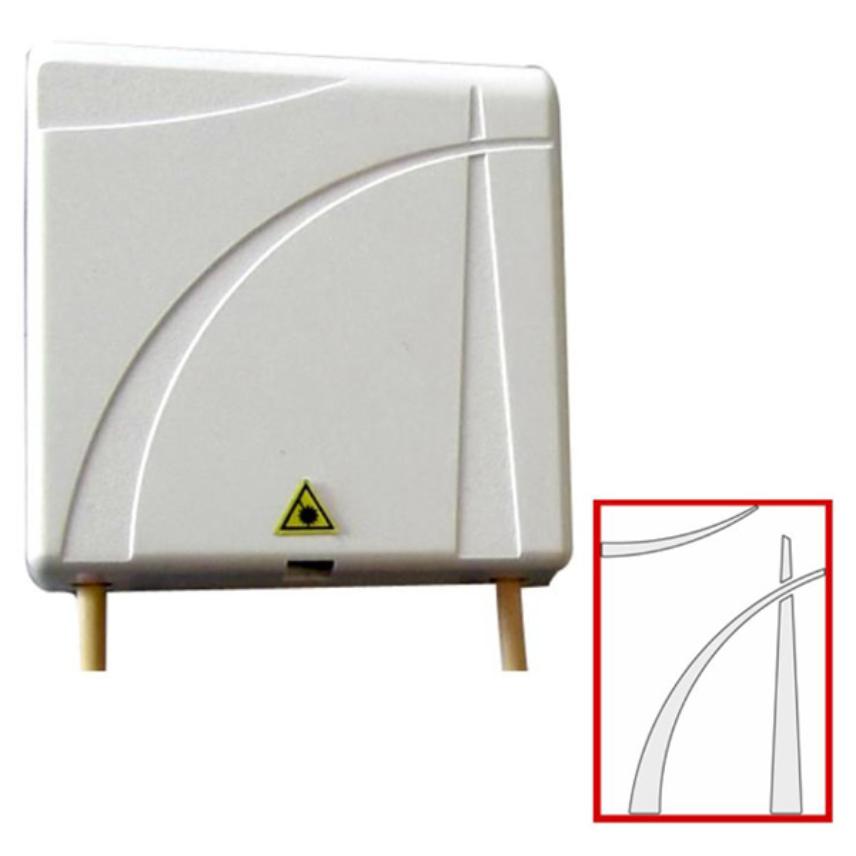 Extension of subscriber line
Architecture 1 / 2 / 4Fo
Versatile installation
Careful aesthetics
Harmony with range Tetr@XS
Read more
Description
Description
Standards
International

Nexans specification
In the FTTH deployment, the subscriber may need to reorganize the broadband accesses in his accommodation. The BRO is specially designed to do so.
It completes the range of Tetr@XS subscribers' outlets by playing the role of extension and by insuring the continuity of optical connection with splicing solutions.
Product usage
Installation
As the cabling management is very similar to the Tetr@XS outlet, the implementation is facilitated.
BRO is adapted to the different types of fixation: it can be fixed with an angle of 0° or 90° or built-in or fixed on rail DIN.
The conception of the case, thanks to scored parts, brings an additional flexibility: the operator chooses the managements of ports of cables.
Maintenance
The tray can receive, as needed, 4 fusion splices of 45 mm length or 2 mechanical splices combined to 2 fusion splices.
Thanks to the coiling capacity of the 2 drums behind the tray cable reparation is possible when a fiber breaks for example.
Security
BRO is secured thanks to opening of the cover by pushing the clip.
Components
Base, tray, cover.
Materials
ABS with color RAL9010 (white)
Material UL94-V0
Temperature
-20°C / +50°C
Protection
Indoor use: IP40 / IK05
Fixation
Built-in, wall mounted, on a rail DIN 35mm
Wall outlet box
All built-in box with 2 screws distant from 60mm or a round built-in box without screw
Splices capacity
Tray receive 4 splices:
2 fusion splices + 2 fusion or mechanical splices
Entrance of cable

Cable coming from built-in box (with winding kit)
Cable coming from the rear face (10 ports)
Cable coming from the front face (6 ports)
All ports are the BRO are scored
Drop cable: up to Ø6 mm

Fiber type
Radius: 15mm - Fibre G657A1, G657A2, G657A3 ou G657B3
Coiling capacity
Fibers 900µm: 80cm / fiber in the base
Fibers 250µm: 80cm / fiber in the tray
Size (W x H x D)
80 x 80 x 25mm (20mm regard to the base of the rail DIN)
Options
Winding kit for built-in box
Our websites
Select your country to find our products and solutions