LANmark Industry SF/UTP Cat 5e LSZH In/Outdoor Eca Black 1000m reel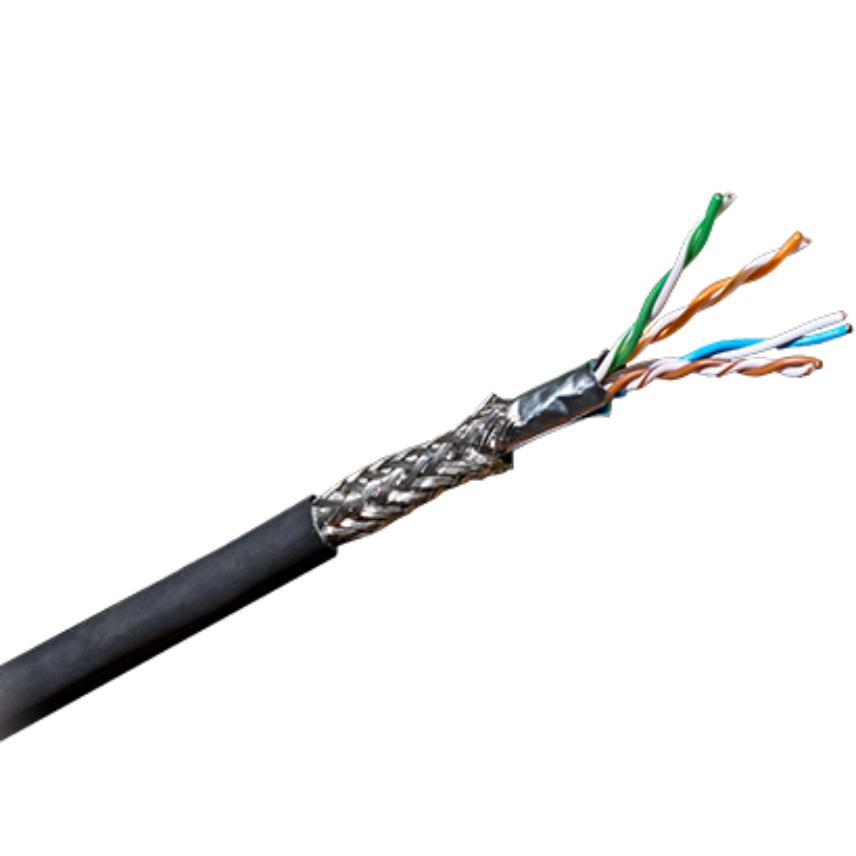 Universal Indoor/Outdoor cable
For installation in areas exposed to moisture, UV light and water
Shielded construction for robust performance
LSZH sheath with enhanced mechanical properties
Guaranteed performance to Cat 5e - 100MHz
Optimised for use with LANmark connectors
Read more
Nexans ref. : N10i.101-KE
Description
Description
Standards
International

EN 50288; IEC 61156-5; ISO/IEC 11801; ISO/IEC 24702
Specification
The LANmark Industry SF/UTP LSZH cable features performance up to 100MHz. When terminated with LANmark-5 connectors it meets the Class D requirements of ISO/IEC 11801:2011. Its specially developed LSZH In & Out sheath gives mechanical strength as well as resistance against UV light and water.

Application
The LANmark Industry SF/UTP LSZH cable is the appropriate cable for fixed LAN networks in industrial and exposed areas. It will support industrial Ethernet applications as well as high speed data applications.
10Base-T,
100 Base-T
1GBase-T
Industrial Ethernet
This cable is ideal for connections to CCTV cameras and antennae.
Screening
The SF/UTP cable consists of 4 pairs, bundled by an overall foil and a braid. It complies with the EMC requirements for screened cables and shows excellent transfer impedance values. It is designed for electrically "noisy" environments.
Fire classification
Fire test according to IEC 60332-1
Cable sheath
Outer sheath LSZH (black) compound for superior UV, water and moisture resistance. This cable is suitable for installation in ducts. It is not suitable for direct burial. The cable can be installed indoors as the cable meets IEC 60332-1 and therefore the installation requirements of EN 50174-2.
Characteristics
Characteristics
Construction characteristics
Construction characteristics
Dimensional characteristics
Dimensional characteristics
Conductor cross-section (AWG/KCMIL)
Electrical characteristics
Electrical characteristics
Maximal operating frequency
Max. DC resistance of the conductor at 20°C
Transmission characteristics
Transmission characteristics
Nominal Velocity of Propagation (NVP)
Propagation delay, max. 100 MHz
Coupling attenuation at 30 MHz
Mechanical characteristics
Mechanical characteristics
Maximum permanent tensile load
Maximum pulling force by laying
Usage characteristics
Usage characteristics
Operating temperature, range
Ambient installation temperature, range
Minimum Bend Radius - During Installation (under Tension)
Minimum Bend Radius - Installed
Electro magnetic interference resistance
Resources
Resources
Selling & delivery Information
Please note that Nexans has a range of patch panels and outlets for installations in industrial areas.
Our websites
Select your country to find our products and solutions