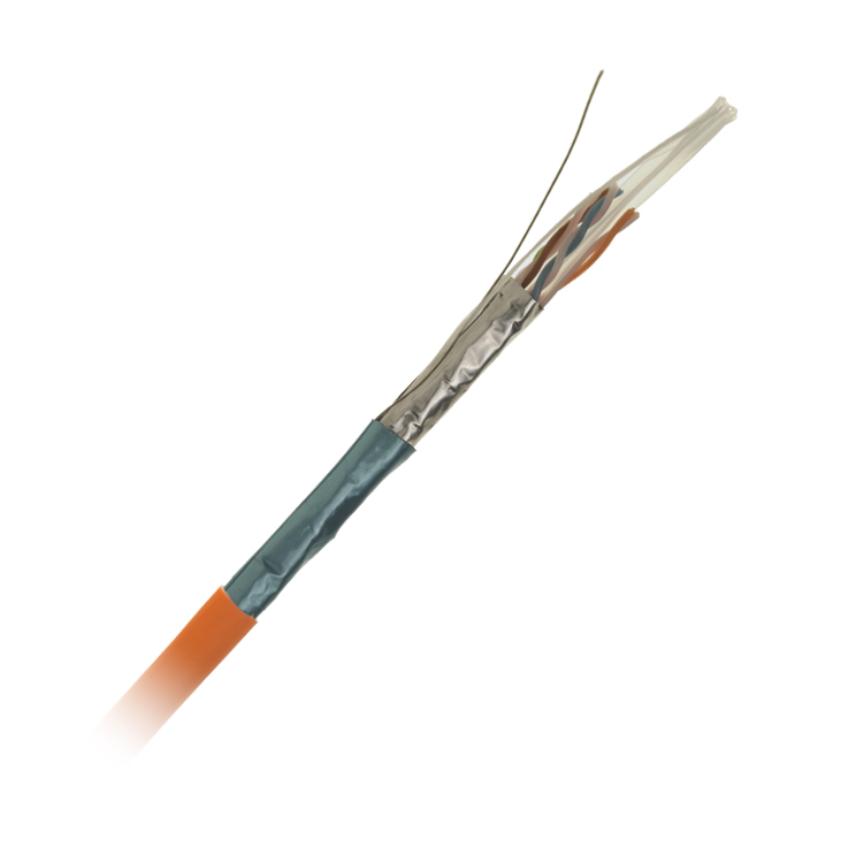 Complies to all Category 5e cable standards
Supports Class D applications
Guaranteed performance to 155MHz
Supports Gigabit Ethernet
Read more
Description
Description
Standards
International

ISO/IEC 11801; ISO/IEC 61156-5

National

ANSI/TIA-568-C.2
Application
Nexans LANmark-5 cables are manufactured and tested to the latest Category 5e specifications defined in the International and American cable standards and are designed to meet the quality and performance criteria needed to support all applications up to 100 MHz.
10baseT Ethernet
100baseTX Fast Ethernet
1000baseTX Gigabit Ethernet
155 MBit ATM
Design
LANmark-5 cables have AWG 24 solid copper wires and comply with IEC 60228.
The cables come standard with an Orange LSZH sheath.
Performance
With a guaranteed performance to 155 MHz, Nexans LANmark-5 cables exceed the requirements of the International, European and American cable standards, including ISO/IEC 11801, IEC 61156-5, EN 50173, EN 50288 and TIA/EIA 568-C.2.
Installation
To support the correct set-up of hand held analysers for installation testing, the actual cable NVP value is given in the cable's print legend.
Guarantees
LANmark-5 cable performance is guaranteed to meet or exceed the requirements of the above mentioned standards.
Traceability codes on both cable and packaging ensure quality validation of the installed cable.
Installations with LANmark-5 cable and connectivity are qualified for a 25 year full system warranty, which includes Parts, Channel Performance, Application Support and Labour, as described in the Nexans Certified System Warranty.
Characteristics
Characteristics
Construction characteristics
Construction characteristics
Usage characteristics
Usage characteristics
Resources
Resources
Selling & delivery Information
Installation: Nexans LANmark-5 cables are designed to be installer friendly. The additional performance headroom provides confidence for difficult installations.
Our websites
Select your country to find our products and solutions